The Planète Enfants & Développement team continues its work to fight against violence against women in Ho Chi Minh City.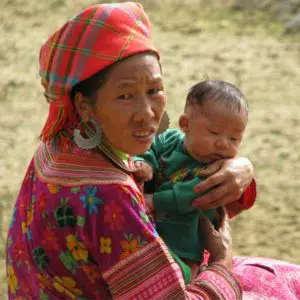 During the summer of 2018, we trained, with our local partner SCDI, 15 community volunteers from the 3 districts of the city targeted by our pilot project. During these trainings, they learned how to listen, counsel and refer women to health, economic or administrative services.
In addition, a SCDI social worker was trained and coached weekly by a PE&D social worker to take over from the volunteers in handling the most complex cases.
Since then, 22 women survivors, victims or at risk of violence have been taken in charge. Six of them are receiving in-depth psycho-social support and will benefit from an emergency support fund for accommodation, professional training, schooling for their children, etc.
A study we conducted in these neighborhoods in late 2017 found that 62 % of residents believe that women had to tolerate the violence experienced to preserve their homes. A series of workshops started this summer to sensitize the inhabitants, but also the local authorities on the subject of domestic violence.
November 2019