Since 2015, we have been supporting a shelter for young girls from the Chepang community in Dadhing. It has become dilapidated and is a danger to the children. We are therefore launching the construction of a new boarding school with our local partner Prayas Nepal.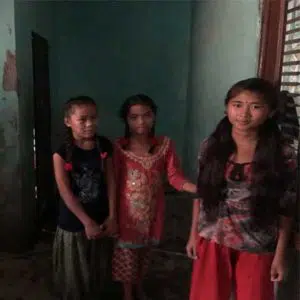 The new building, made of earthquake-proof prefabricated material, will be built on land made available to the Chepang Community Association by the local authorities in Gajuri, a town of about 10,000 inhabitants in the Dhading district, and will be able to accommodate 35 students.
The Chepang community, very poor, is one of the most marginalized ethnic groups in Nepal. Its members live in very remote and difficult to access areas. Some girls have to walk up to 7 hours to get to college. Schooling for adolescent girls is far from being a priority.
This home is a chance for 35 girls to continue their studies andenvision a future other than that of their mothers, who are often illiterate, victims of violence and discrimination. Let's help them to consider this the next world.
In the home, girls aged 11 to 18 will benefit from support courses in science and literature in order to catch up, as their level is often lower than the city's students. They will also benefit from advice on their professional orientation. Finally, they will be able to discover for the most part, the virtues of sport individual and collective, sport being little practiced among the Chepang.
Our goal within the next two years, the autonomous management of the home by Chepang Community Association and our partner Prayas Nepalto allow more and more girls to have the the same chances to continue their studies.
We are still missing 40 000 € to make this project a reality!

Covid-19 knows no boundaries, neither does our commitment.

>> To support this project, buy our eco-responsible bracelet 1TP4CommitmentWithoutBordersOffer 1 month of boarding to 1 Chepang girl and save her the 7 hours walk from her home to the college.
November 2019 - Updated July 20, 2020